Clean Water Pro's Custom Water Aeration 5-Step Process
Clean Water Pro provides flexible and customized water treatment plans that suit any budget. Our water experts assess your pond, and with the data collected, we can provide you with a management program that you can implement yourself or hire us to do it for you. If you follow our recommended plan and treat the pond yourself, we will continue communicating with you to guide you through the process, ensuring a positive outcome.
1. Assess
Clean Water Pro's process starts with a consultation and comprehensive assessment designed to be presented to a lakeshore committee or a municipal board. Clean Water Pro will professionally assess the water body by taking a comprehensive approach to the physical, environmental, and chemical composition, including the surrounding area.
2. Recommend
Recommendations for remedial activity hinge on the accuracy of the assessment. Recommendations by the staff at Clean Water Pro always guarantee water clarity, usability percentages, and more. Recommendations are routinely appended in the assessment findings report and can be delivered in person at lakeshore committee or municipal board meetings.
3. Design and Install
Clean Water Pro will provide a custom-designed water aeration system for your pond, lake, or lagoon. The team will professionally install your fine bubble aeration system on a pre-determined grid pattern designed to work for your specific water body.
4. Monitor and Maintain
Clean Water Pro staff will monitor your aeration systems and provide ongoing maintenance as required. We will also routinely monitor the chemical analysis of the water under treatment to ensure suitable progress is being made.
5. Guarantee
All outcomes promised in negotiating the work project are guaranteed. Clean Water Pro must install and maintain the systems involved for guarantees to be valid.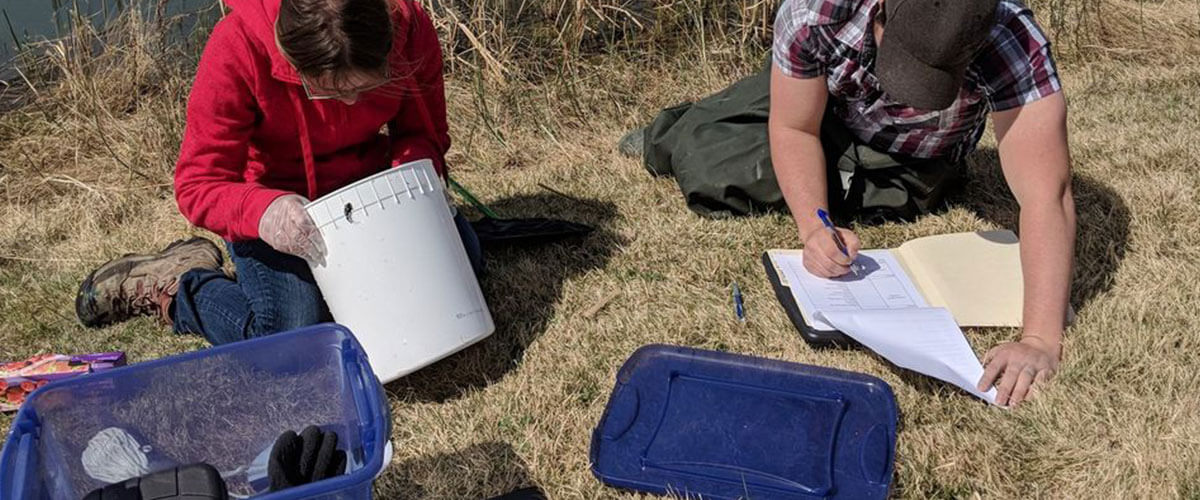 Many tend to try several treatment options with little to no success, so it is important to understand what is happening in the water. The water is tested at a given point in time to provide us with immediate feedback about the current water composition and determine the root cause of any issues in the pond or lake.
Baseline water assessments include a water chemistry profile, algae identification, swimmer's itch contamination, and more!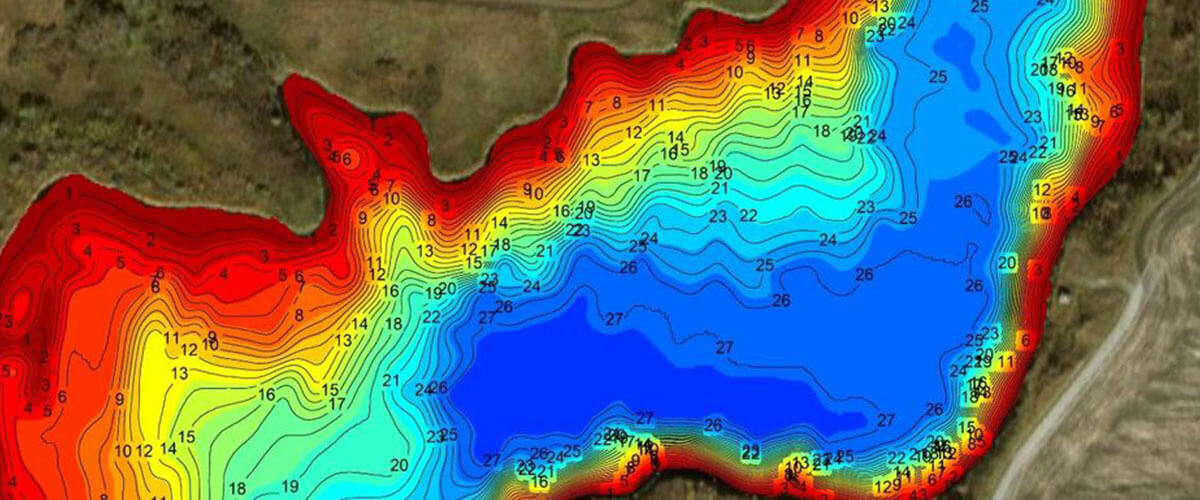 Bathymetric mapping is a process for measuring the depth of a body of water. Clean Water Pro performs a bathymetric survey of your pond or lake using sonar and GPS technologies. Equipped with the very latest, we can provide a precise mapping of your lake, lagoon, or pond. We map the bottom of lakes to determine depth, muck and sediment levels, vegetation, and more.
Benthic Invertebrate Assessment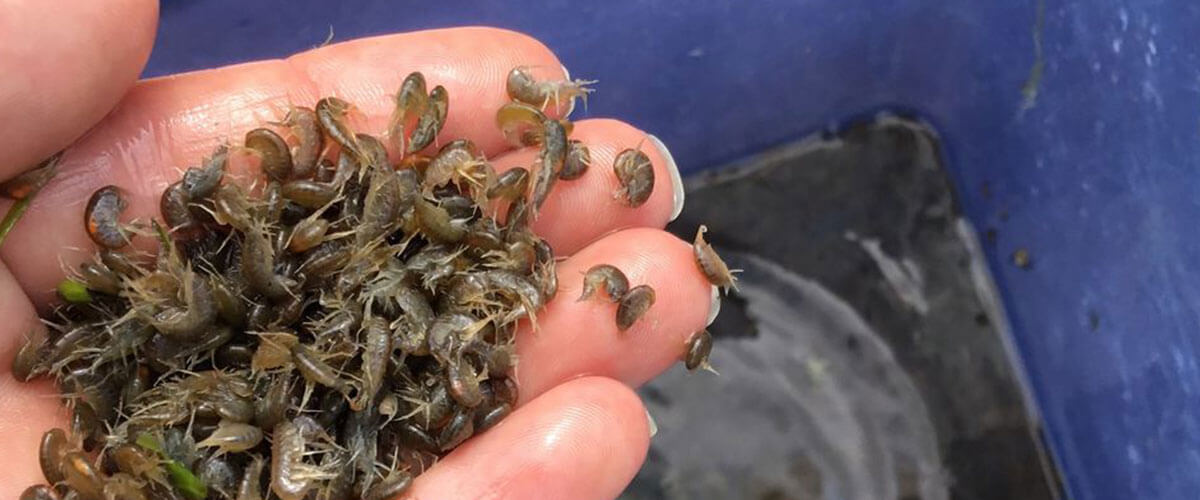 Our team will analyse the invertebrate organisms that live in the lake, pond, or river sediments. This assessment is an effective tool for monitoring and assessing human impacts on the aquatic environment.
We assess benthic invertebrates because they are diverse, generally sedentary, responsive to environmental alterations, reveal information about the diversity of macroinverebrates, and are good indicators of water quality and health.
This includes:
Sampling and analysis of macrobenthos in lakes, ponds, rivers, and streams
Research studies and lab analyses
Environmental monitoring and consulting on water quality issues
Water Quality Testing and Monitoring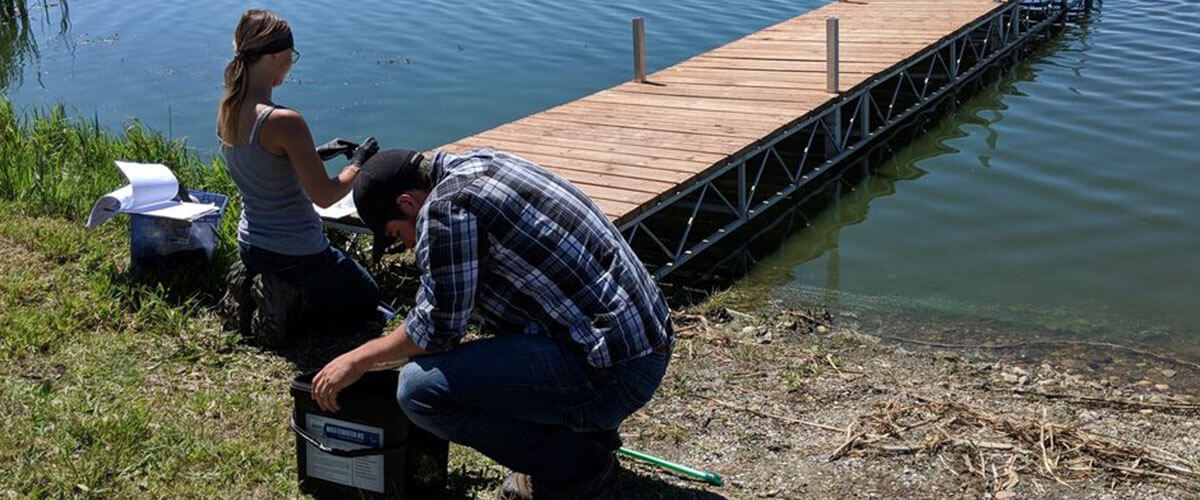 To truly understand a pond or lake, it is essential to conduct comprehensive water analyses to determine the condition of the water body accurately. Our water experts will collect and analyze samples from several sites in and around the water body to reveal the mysteries within the pond or lake. Regular water quality testing is a critical part of our maintenance programs. One-time testing doesn't provide a big picture of what is happening in the pond or lake. Looking at the changes that occur over a long period provides us with more in-depth knowledge of water bodies, as every pond or lake is unique.
Our Water Quality Testing & Monitoring Includes Water Chemistry Profile, Algae Identification, Swimmers Itch, and more!
Invasive Species Assessment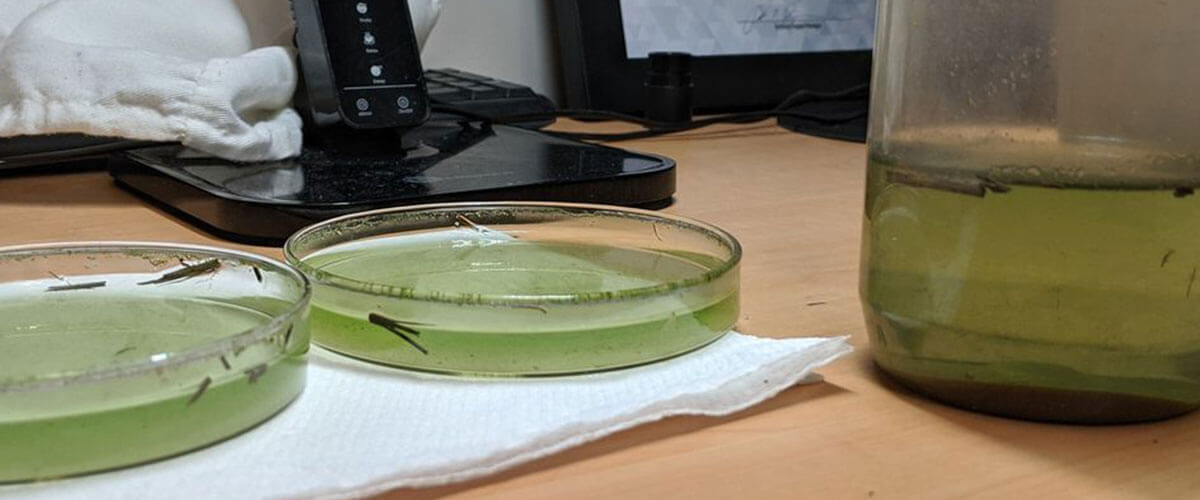 Invasive species are always a concern as they can greatly impact the native species' ecosystem. Care must be taken to reduce the spread and introduction of invasive species. The best way to do this is with early intervention and identification. Our water experts test for invasive fish, invasive terrestrial weeds, invasive aquatic species, and invasive aquatic weeds.
Lake Vegetation and Algae Assessment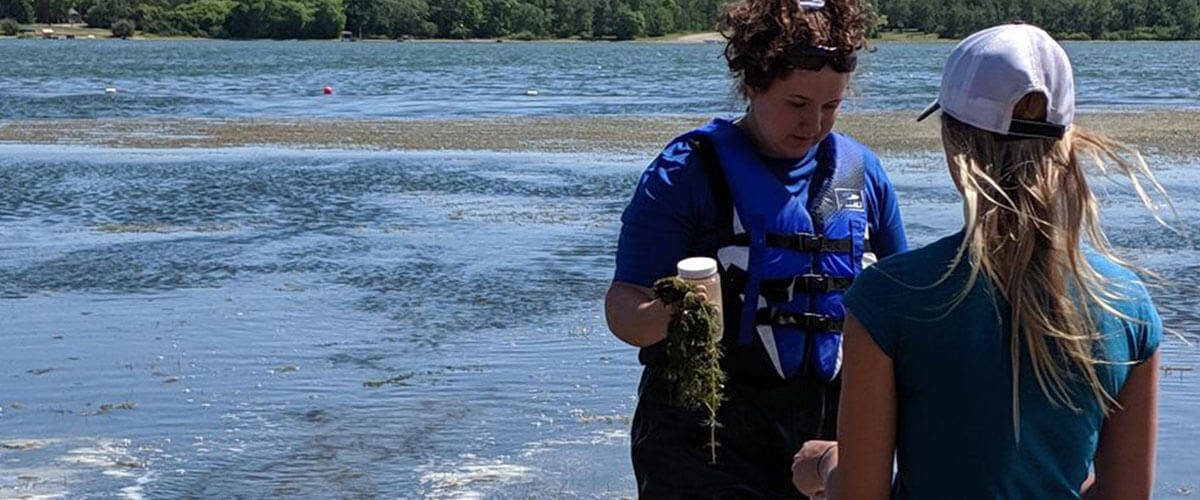 For many ponds and lake users, unhealthy levels of aquatic vegetation can be undesirable as they pose a risk to swimmers and clog filters and boat motors. Although healthy water bodies require aquatic vegetation, balance promotes a healthy aquatic ecosystem.
An assessment provides you with a profile of the species and abundance, providing valuable information to construct a remediation plan. These water assessments include identifying algae. Not only are algae blooms aesthetically unappealing, but certain forms of algae may also be toxic. In many cases, algae can be controlled without dramatic intervention. The initial step is to correctly identify the problem by assessing the current state of your lake or pond.
Dissolved Oxygen Monitoring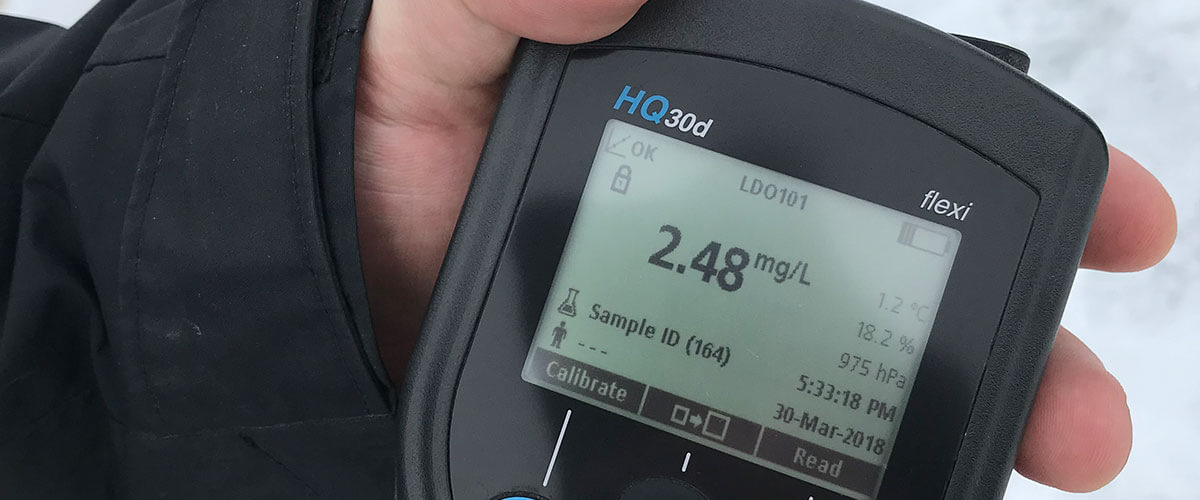 Clean Water Pro tests for the amount of dissolved oxygen present in your water body. Low dissolved oxygen levels are a primary indicator that water quality issues may be coming (or have already begun).
Pond and Lake Consultation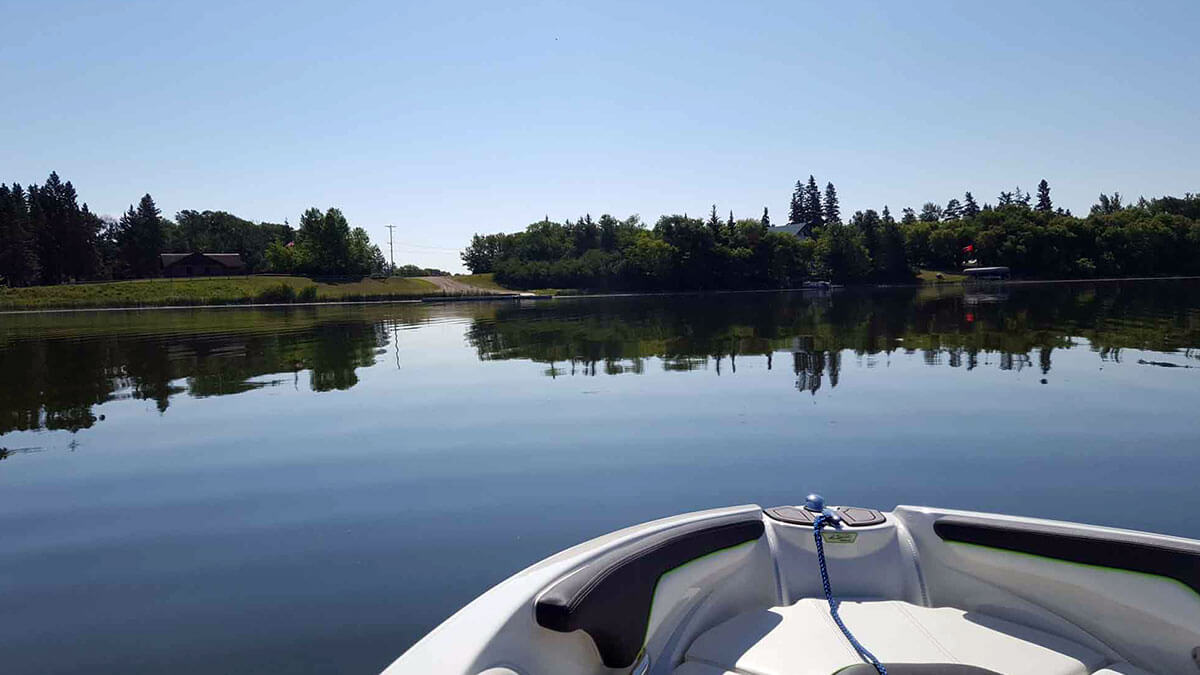 Set up a pond and lake consultation with Clean Water Pro and you'll receive a visit from our water experts. These consultations go beyond the details that can be communicated through a phone call or email. Our water experts will further discuss your needs from previous conversations and provide recommendations. Our recommendations may vary depending on the your desired outcome, budget, and timeline. We're happy to provide flexible and customized water treatment recommendations that will suit any background or budget.
Phase 1 and 2 Environmental Assessments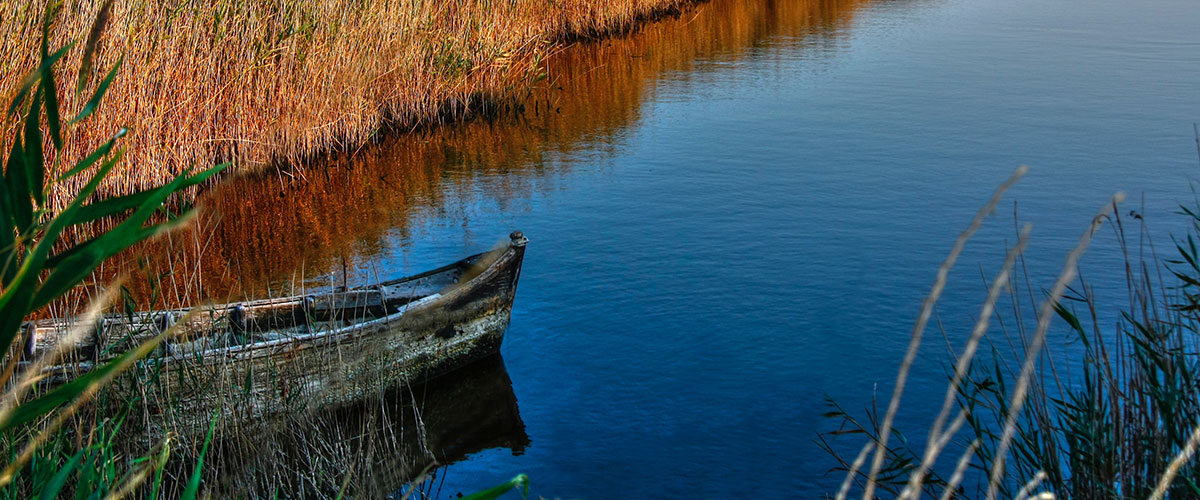 Our team conducts phase 1 and phase 2 environmental assessments for projects in which they're required.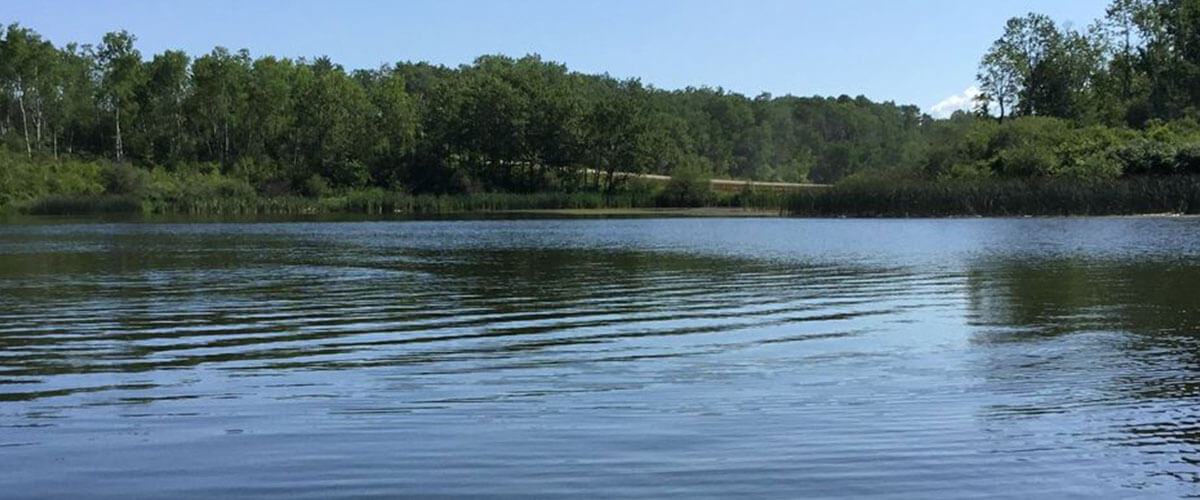 Clean Water Pro conducts fish habitat assessments to determine what species of fish can best thrive based on their structure and food source.
This includes bathymetric mapping, aquatic identification, riparian, invertebrates, and water chemistry. Each species of fish has specific requirements not only to survive but also grow and reproduce.
​Our team of fish experts will assess your current fish habitat situation and provide a list of detailed recommendations. Having suitable types and amounts of habitat is one of the most crucial components of establishing a great fishery.
Riparian Zone Assessment and Restoration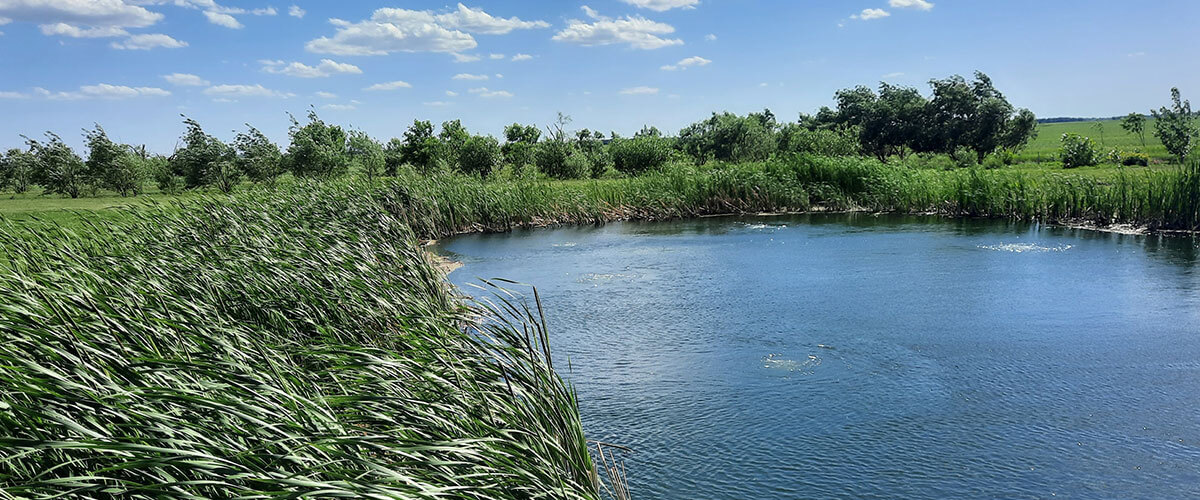 We assess the riparian zone, design a planting plan, install the required plant material, and maintain it to establish growth and ensure we meet the desired outcome.
New Dugout/Swimming Pond Consultation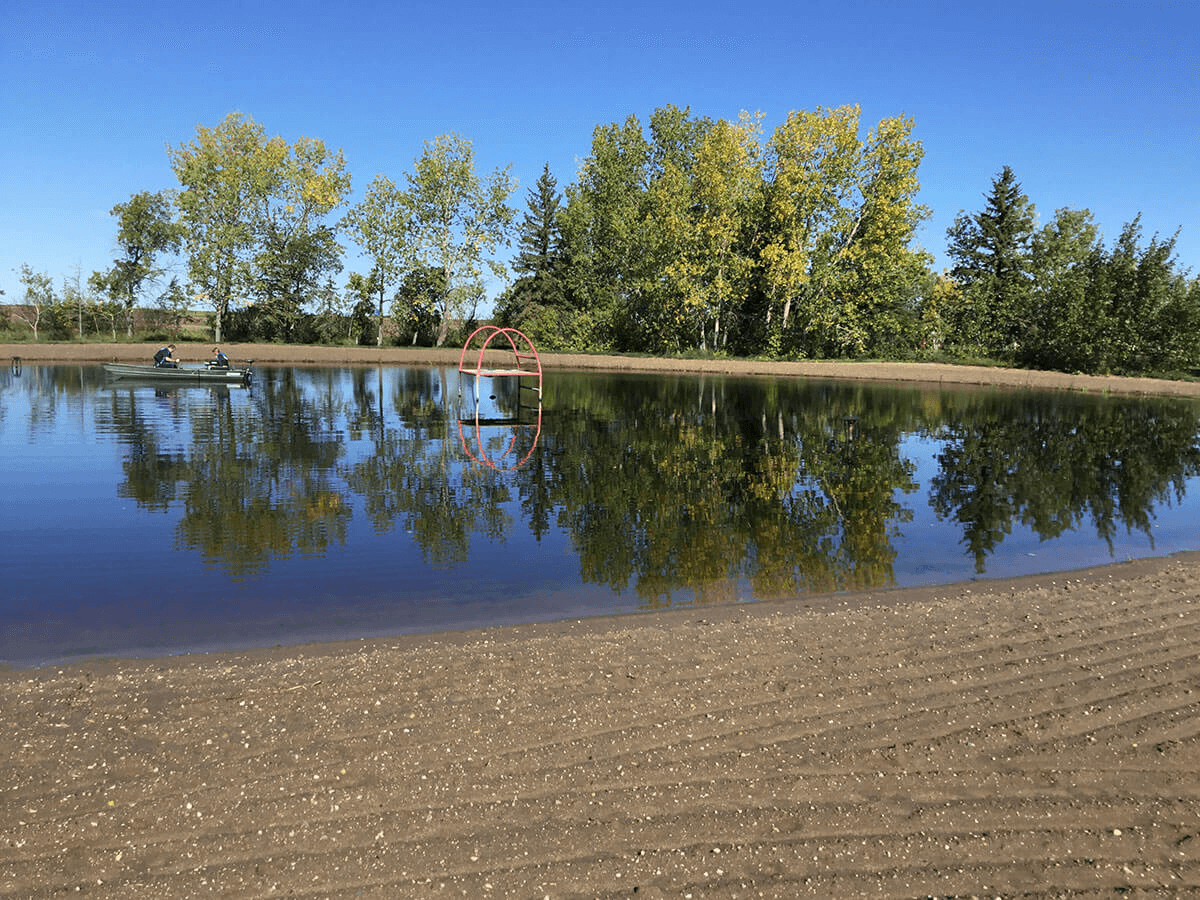 Is your community looking to add a swim pond rather than a pool? Many communities are reaping the benefits of a natural swim pond and campground drawing in visitors from near and far. Natural swimming ponds are an excellent way to elevate a landscape design visually, offer an area for recreational activities, and improve the natural ecosystem. We provide consultations to help properly design them and set them up for success. We've worked on a variety of projects with varying budgets and expectations. We can help you discover what options you have!